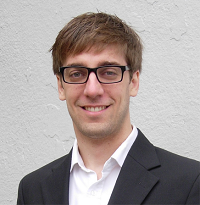 Paul T. Scott
PhD Candidate in Economics
Princeton University
Research interests: Industrial organization, environmental and agricultural economics
Economic research
Dynamic Discrete Choice Estimation of Agricultural Land Use
(job market paper, updated Feb 2, 2013)

Abstract: Land use change is at the center of urgent debates regarding greenhouse gas mitigation, ecological destruction, and agricultural policy. While most empirical models of land use treat landowners as static decision makers, ignoring the likely possibility that they respond differently to long-run and short-run changes in the economic environment, I formulate and estimate a dynamic discrete choice model of crop acreage with forward-looking landowners. As long as individual landowners have rational expectations and no market power, I show that a dynamic model of land use can be estimated using a linear regression. My empirical approach incorporates unobservable heterogeneity and unobservable supply shocks, issues which are difficult to avoid in modeling land use.
Using an expansive new panel data set on land use in the United States, I estimate a long run acreage-price elasticity of 0.32, more than twice as large as the elasticity implied by a model without forward-looking behavior and over five times larger than static elasticities estimated using the same data. Relative to other recent estimates, my dynamic estimates suggest that the US biofuels mandate leads to a 30% larger land use effect and a 59% smaller price increase (in the long run).

Meat Taxes and Socially Beneficial Dietary Change

Abstract: Although there has been widespread discussion of the potential environmental and public health benefits of a shift towards plant-based diets, little is understood about people's willingness to undergo dietary change. I consider how food consumption patterns would change in response to taxes on animal-based foods. Retail data on milk purchases suggests that there is almost negligible substitution between milk and non-dairy milks in response to price changes. Aggregate data suggests that substitution between different meat products may be more substantial on the demand side, but inelastic feed grain supply may limit changes equilibrium. On their own, demand and supply elasticities suggest that meat taxes would have little effect on environmental and public health outcomes. However, the social factors governing dietary change are still poorly understood, and the data is consistent with the claim that social perceptions played a role in soy milk's dramatic growth in the early 2000's.

Comparing Markup Estimates: Scanner Data versus Producer Data (in progress, approved by Census Bureau)
with Jan De Loecker
Abstract: While inferring markups from demand data is common practice, the estimation relies on specific assumptions about consumer choice and how firms compete in a market. Alternatively, markups may be inferred from production data, relying on the implications of cost-minimizing producers. We focus on a set of products for which we observe both detailed demand data (store-level retail data) and production data (plant-level census data). Our demand-based analysis follows in the tradition of Berry, Levinsohn, and Pakes (1995) while our production-based analysis follows De Loecker and Warzynski (2012). The matched demand-production data allows us to compare markups across both methodologies and shed light on the underlying assumptions.

The Impact of Commodity Prices on Deforestation in the Amazon (in progress)
with Ted Rosenbaum and Eduardo Souza-Rodrigues
Sabermetric research
Do motivated baseball players have higher batting averages? with Phil Birnbaum
A Clutch Test - an attempt to detect clutch hitting in baseball